At Jay Dee, we regard safety as much more than just a list of precautionary measures posted on a white board.
At us, safety goes beyond a workplace concern; it is embedded into our culture and in everything we do. We know that the first step in guaranteeing a quality job is ensuring the safety of our employees. Which is why we've put it at the core of our business, by placing a company-wide emphasis on job safety.
In an effort to mitigate risks in the field, in the office or on the road, we developed a unique and effective safety program. Instead of delegating responsibility to one person or an outsourced committee, we've put safety in the hands of the very people that it affects, our employees.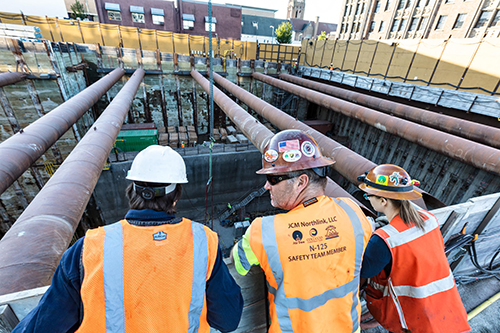 Our safety program is meant to empower each employee to work towards a common goal of safety and overall wellness
In conjunction with our accountability and incentive programs, safety training is provided to our employees on an ongoing basis.
We believe that when safety becomes a way of life, the benefits are far reaching. With these safety principles at the inner core of our business model, we've been able to improve quality, employee happiness and customer satisfaction.